Boat Service & After Hours Drop-Off
Please follow these instructions for setting up your service appointment, filling out a "Boat Work Order" form, and dropping your boat off at our location.
IMPORTANT REMINDER:  You must have an appointment before dropping off your boat for service.
Call 616-748-9235 to Make An Appointment for Service
Fill Out a "Boat Work Order" form (available in our onsite drop-box or you can download here )
Yellow Highlighted Fields on the form are REQUIRED – Please make sure you fill out all of the highlighted fields.
Sign & Date the Form
Drop-Off Your Boat & "Work Order" form on the Date of Your Appointment or use our "After Hours Drop Box".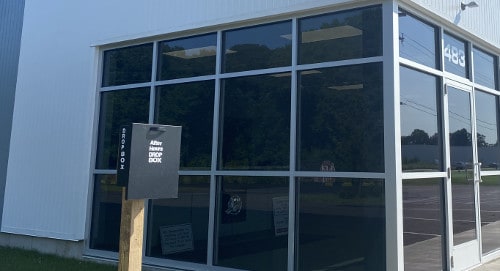 If not able to drop off during our normal business hours (Monday – Thursday 8-5pm, or Friday 8-4:30pm), please use our drop box located on the left side of our front entrance. "Boat Work Order" forms are available inside the box for your convenience.
You can also fill yours out ahead of time by downloading one.
We are located at 438 Douglas Ave., Holland, MI 49424.